New year, new home or something like that. This 2023, update your spaces to make them feel like you've just moved into your new home.
The dining room is a space where the whole family lives together, where many memories remain, where friends share. What better than to renovate it to give it a fresh look for the memories to come.
Orange walls could be an unexpected change but full of warmth, making the people who are there feel cozy, with a very homey feeling.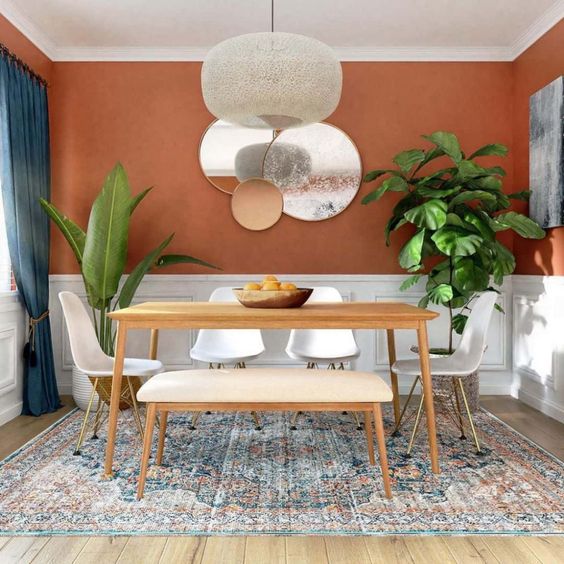 PPG has a large variety of oranges that can make your dining room a memorable space.
This color is ideal for a wall or 2, playing with the color triangle.
You can also combine it with brown and white furniture and if you are more adventurous, turquoise chairs would elevate your dining room to one hundred percent.
Let's talk about green, to be more precise emerald green.
This color elevates any wall where you put it, depending on how you play with the decorative elements and furniture of the space you can make it look elegant or with a more campy touch.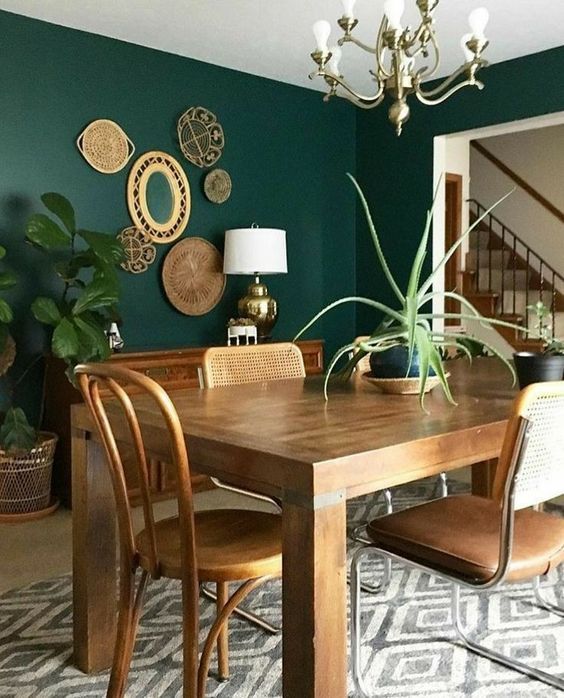 Let's go crazy and we are going to have a purple dining room. It's a color that since 2020 has been trending a lot, how about giving it to your dining room.
This color will give a unique and super chic look to your space. Combined with simple furniture and lilac walls we get a minimalist and simple space, but if your thing is to catch the eye a grape color and furniture out of the ordinary, along with paintings achieve a dining room like no other.