Learn how to repaint lighter colors over dark walls
HOW DO I PAINT OVER PAINTED WALLS?
It sounds simple enough, right? The wall was good enough to be painted once – It shouldn't be all that difficult to paint it again. This painting advice article will break down a few common situations and provide simple solutions to help you paint your walls, even if they were previously painted with a dark color.
STEP 1: IF YOUR WALLS ARE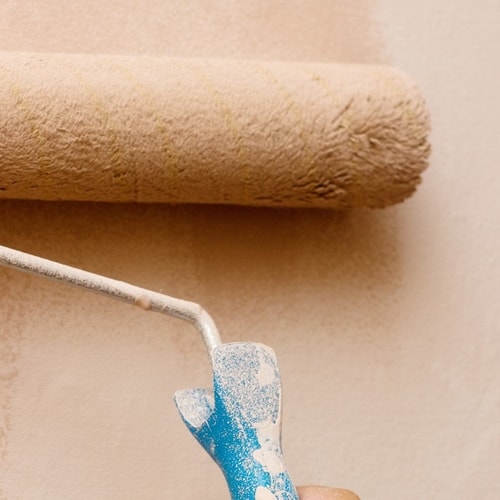 The Same Color – Good Condition
You probably don't need a primer paint if the new coat is the same type as the old paint. For example, both are oil-based. You can just pick the paint color you want and keep going.
If the current wall is also smooth and clean, you can head straight for the paint.
STEP 2: IF YOUR WALLS ARE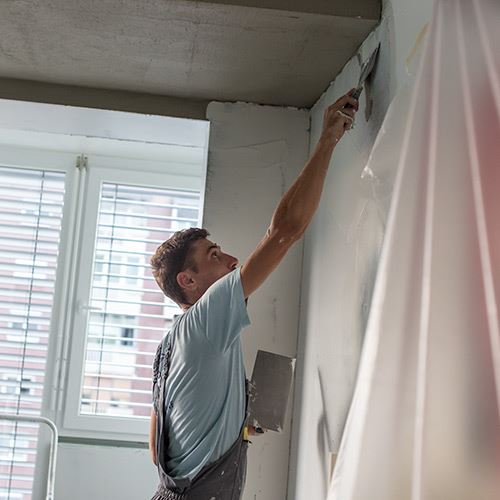 The Same Color – Bad Condition
What if you need to fill holes, spackle and sand, maybe even cut a new piece of drywall in to the existing wall?

Your best bet is to use a good layer of primer to ensure a smooth, consistent base layer for the colored paint. In this case, your primer will mask many of the imperfections you're trying to hide. Once that is covered, move on to the next step.
STEP 3: WHAT IF YOUR WALLS WERE PAINTED WITH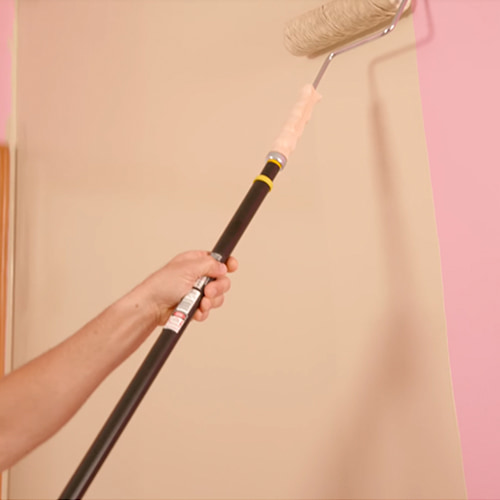 Oil-based on Latex Paint
If you are covering a latex paint with a new, oil-based paint, you will want to use a primer (Check out our Primers here).

Oil-based paint will not adhere to your existing latex paint layer, so you need to create a middleman, of sorts.

A thoroughly applied (2 coats is a good idea) primer, specifically formulated to bond with your new paint, will allow your new paint to bond to the wall properly.
STEP 4: WHAT IF YOUR WALLS WERE
Painted With Opposite Shades Of Color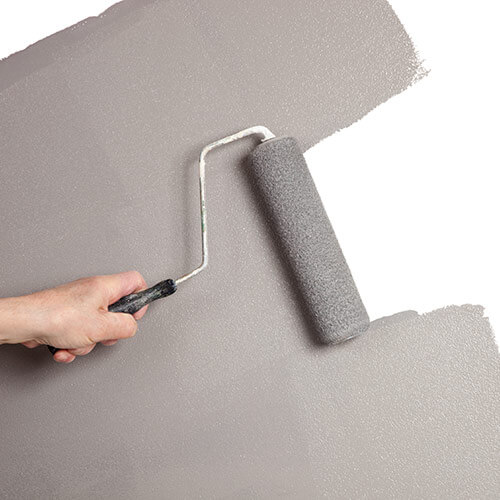 If the wall is in good condition and the paints are chemically the same (both latex, for instance), you have a few options when the new paint is the opposite shade of the old paint.
You can use a primer to thoroughly cover the old color, then apply 1 or 2 coats of the new paint.
Paint & primer in one paints are a newer option, which could be ideal for your situation and even shorten the project.
Compare prices and choose whichever option suits your budget.
STEP 5: WHAT IF YOU NEED TO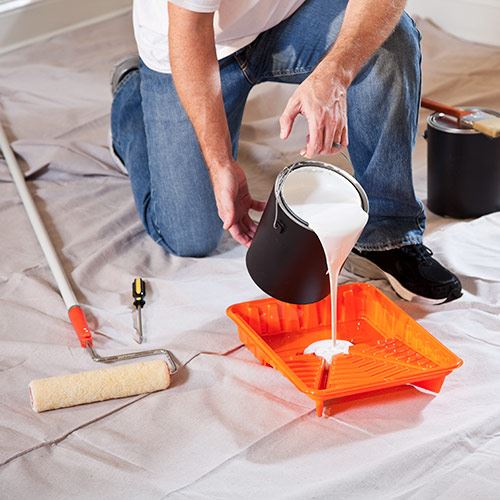 Paint A Light Paint Color Over Darker Walls
Covering a dark paint color with a lighter paint color will require multiple coats of new paint.

It may make more sense to cover the old color in a primer, which is less expensive than your paint. This way, you will only need 1 to 2 coats of your new paint.

The choice really comes down to what makes you (and your budget) comfortable.